View Bundle
RFID card reader with waterproof numeric keypad.

The TW-5X is a "stand-alone" access control by code/card that uses the latest micro-processing technology to operate on electrical locks/latlocks and safety systems that require momentary contact or dry contact.
Waterproof according to IP66.
Protected by a strong vandal-proof metal case;
Operating codes and parameters are stored in the microprocessor and are not lost in the event of a power failure.
This access control remembers up to 600 card and 4-6 digit code users.
Timed recurrent: 1-99 seconds;
Fully programmable through keyboard(including key sounds and Light).
Opening with card, code, or card + code;
Card Type: EM 125KHz | Mifare: 13.56MHz

Power 12-24 V DC/AC;
12 backlit keys;
Dimensions: 148 x 56 x 22.5 (mm);
Various modes of operation:

Standalone
Reader
In conjunction with another TW-5X with interlock function
Toggle mode: Displays 1 time the card port opens, Displays again the card port closes.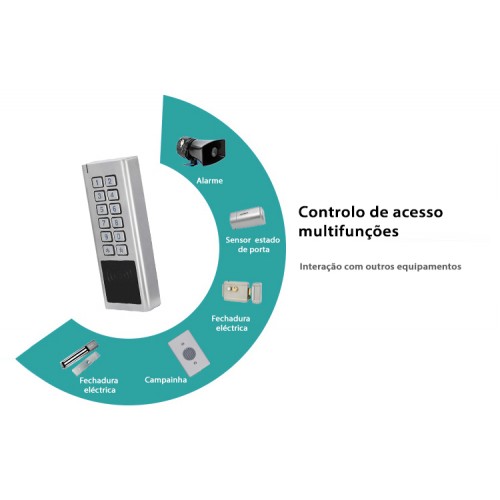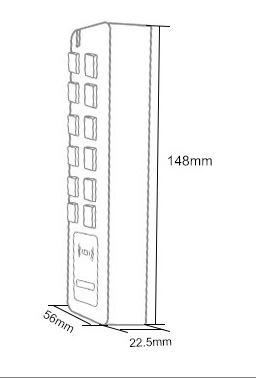 Sk
Power supply DIN-RAIL 12VDC.

Ability to power various products such as electromagnetic locks, electric locks or code keyboards and proximity readers.
Overvoltage and short-circuit protection

Input voltage: 100-240VAC
Output voltage: 12VDC - Max. 5A
Dimensions: 88 x 94 x 66 (mm)
Compact and DIN-RAIL fastening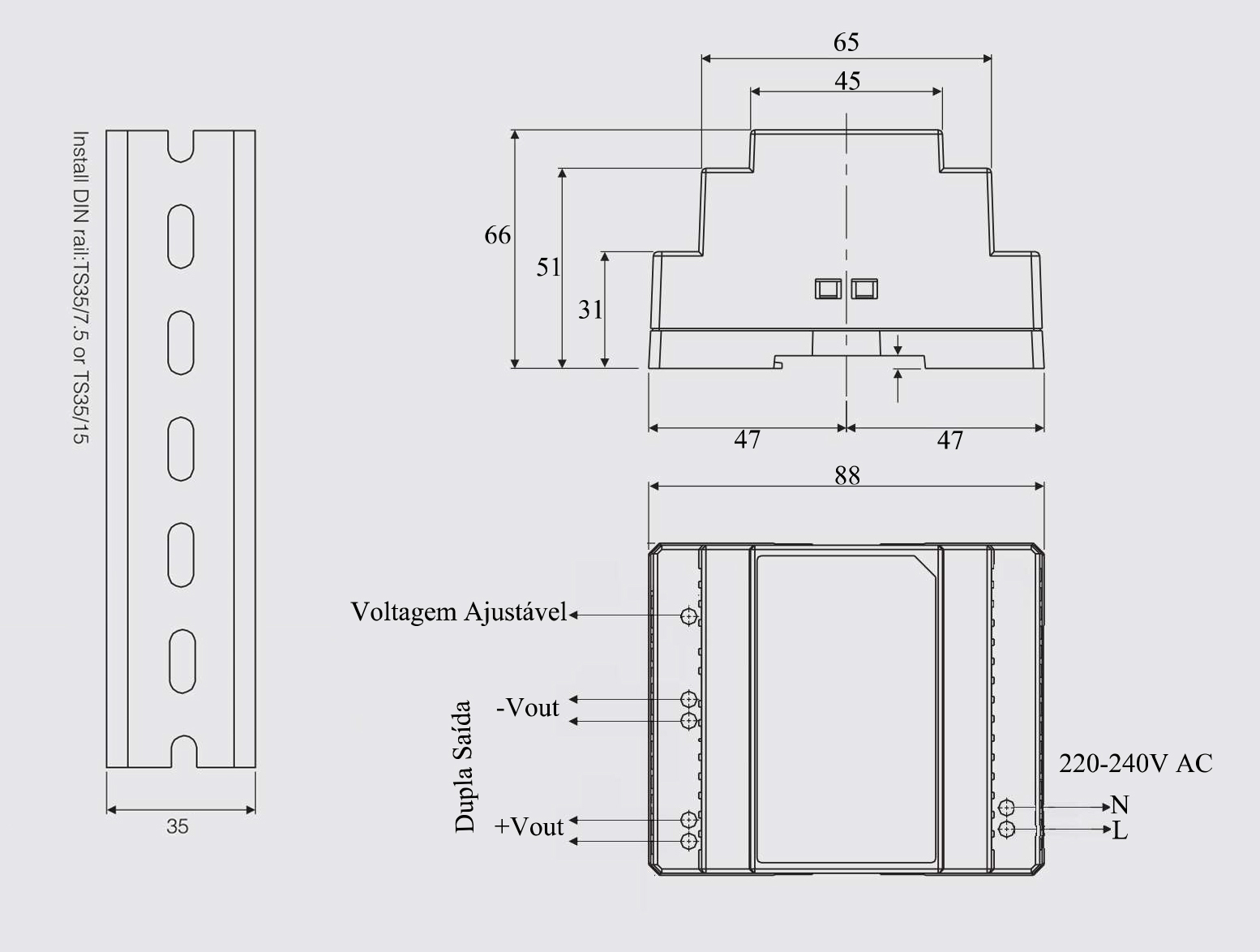 Electric latch ARMORED DOOR, 12V DC, for right-hand doors

This latch only works with 3 or 4 hole mirror
Latch specially created for DOOR BLINDADA with multilocks.
Fail-Secure (No power, closed port)
Adjustable from 3mm to 6mm
Resistance force up to 7000 N
Measures (latch without mirror): 88.8 (L) x 23 (W) x 32 (H) mm
Voltage: 12 VDC
Current: 230 mA
According to standard 2004/108/EC (EN55014)
Corrosion resistance UNI ISO 9227
Operating temperature: -15ºC to +40ºC
Installation: Wooden or metal doors
Available in 2 types of mirror
Price shown is NO MIRROR, just the latch
Door side - Option B and D (See image below)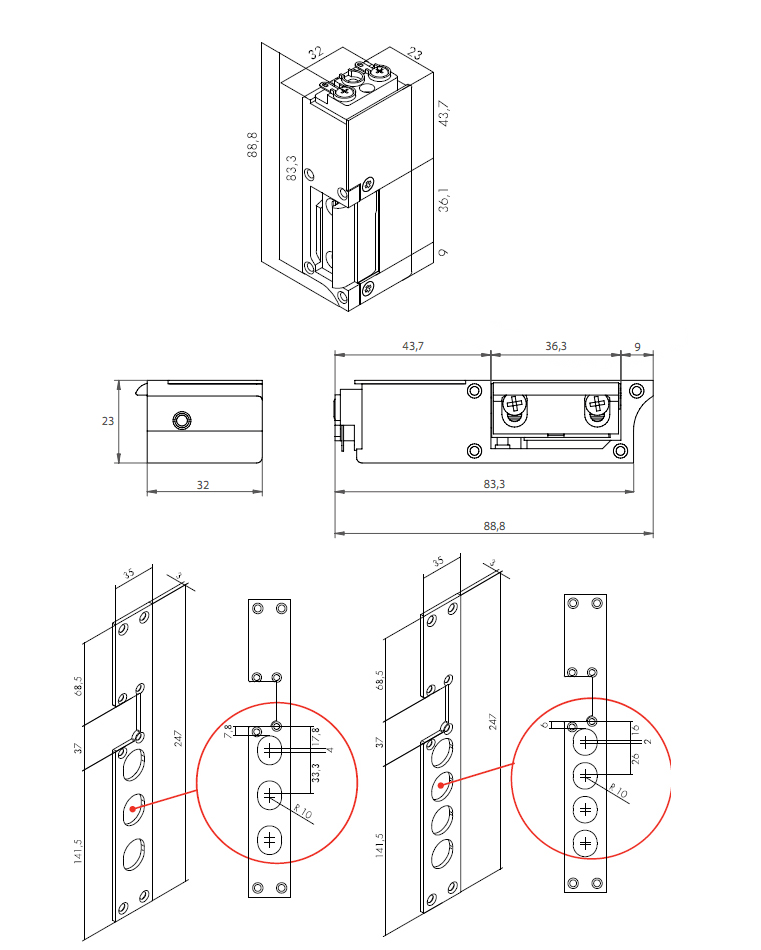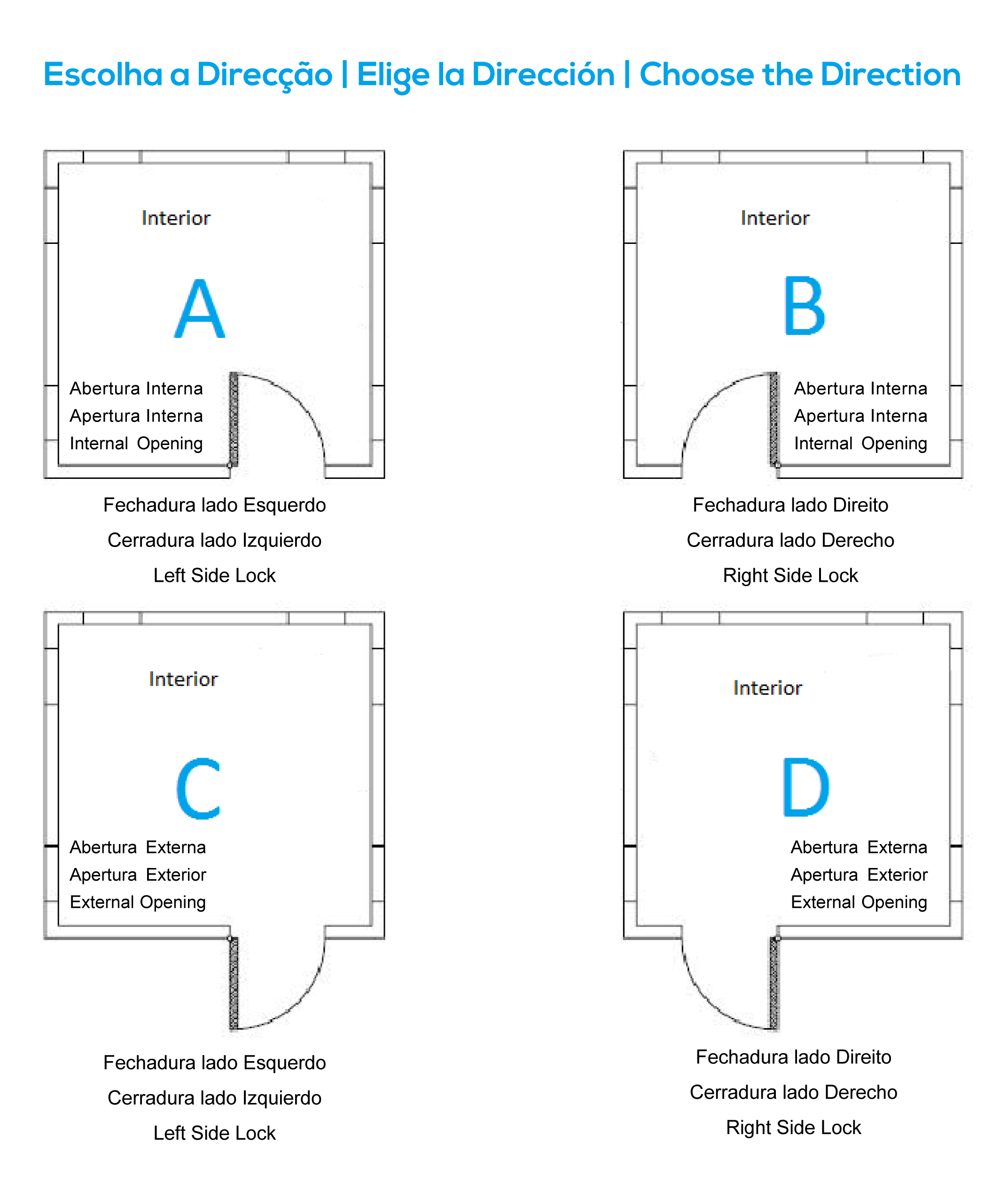 Model ABK-805
To be mounted on the wall
Casted case with stainless steel button, to be connected to the access control to open the door from the inside
Nice appearance and easy to use
Dimensions: 83x32x25(mm)
Current: 3A@36VDC Max
Output contacts: NO\COM
Tested for: 500000 cycles
Working temperature: ~ (-10 to +55)°C or (14 to 131)ºF
Working humidity: 0-95%
Weight: 0.3kg
Nr
TW-RA3 - 3m cable

Cable for connection and power of elements of the Triple W Kit's


Cable for electrical connections.

Length: 3m.






TW-0180 - Wiring set for KIT's

Cables for connection and power of elements of the Triple W Kit's


Set composed of:

3 X Cables for electrical connections with 3 meters in length each

3 X electrical connections

9 X smugglers






RFID tag in key chain format (drop)
Frequency: 125KHZ
For exclusive use with our access controllers
Operation by proximity. (5 cm)
No battery required
Size: 36.8x30.4x7.2
The same key can open different drivers.
Pre-wiring includes:
Connectors for easy installation;

Electrical cables connectors with 3m;
Electrical assembly of components.