View Bundle
Touch keyboard with management by TTLock APP application




Remote control via smartphone (No Internet connection required) of permanent and temporary access codes;
Requires external power supply
Voltage: 12V DC
Simple installation;
Backlit touch keyboard;
Total management through the bluetooth application ;
Various types of opening:


Opening by mobile phone through TTLock Bluetooth/Wifi APP application (Android and IOS);

Code: 6 to 8 digits in Bluetooth Remote Management and 4 to 8 digits in Wi-Fi Remote Management;
Mifare Card 13.56MHz; - up to 20000 users
Remote Opening (Wi-Fi mode only);
Log openings (Wi-Fi mode only)




Remote Management - APP TTLock

Bluetooth

User can generate codes without being on site but these are generated automatically, the user can only control the validity of the code;
You can't delete codes;
You do not have access to the entry log.




Wi-Fi


User can create their own code from 4 to 8 digits and its validity;
You can delete created codes ;
Remote opening ;

Access to the register of openings;
Remote Opening.




---



Rain protection for access control, black.

Outdoor protection accessory for TW300K
Protects from rain
Anti vandalism
Material: ABS
Gateway for remote connection with USB power
Device to assist for Remote WIFI management of TW31A / TW11A / TW200K locks.
20-meter range between lock and TW-Gate in open field
A TW-Gate can manage multiple locks(no one per lock) is required, as long as it is within your reach
Status and sync LEDs
Easy pairing with your account in the smartphone app
USB power
By adding the TW-GATE it is possible to manage more advanced and customized:
Create codes from 4 to 8 digits and their temporal validity (date/time);
Delete created codes;
Access the opening log;
Check the status of the lock batteries;
Assign new administrators;
Provide app access to new users;
Create various types of codes:

permanent
temporary
single opening
cyclic
Power supply with UPS



When AC power is available, it is transformed to 12 VDC and supplied to the electric lock

When the AC power fails, it is replaced by the UPS battery

When the battery charge drops below 10 V, it stops supplying power supply and must be fed again by the AC source.

The battery is protected from electric shock in order to extend its durability

With battery compartment.

Led ON/OFF

Load voltage: 13V~13.5V

Input voltage: 220V

Output voltage: 12VDC

max. output current: 3 A

Dimensions: 210x163x50mm
Battery not included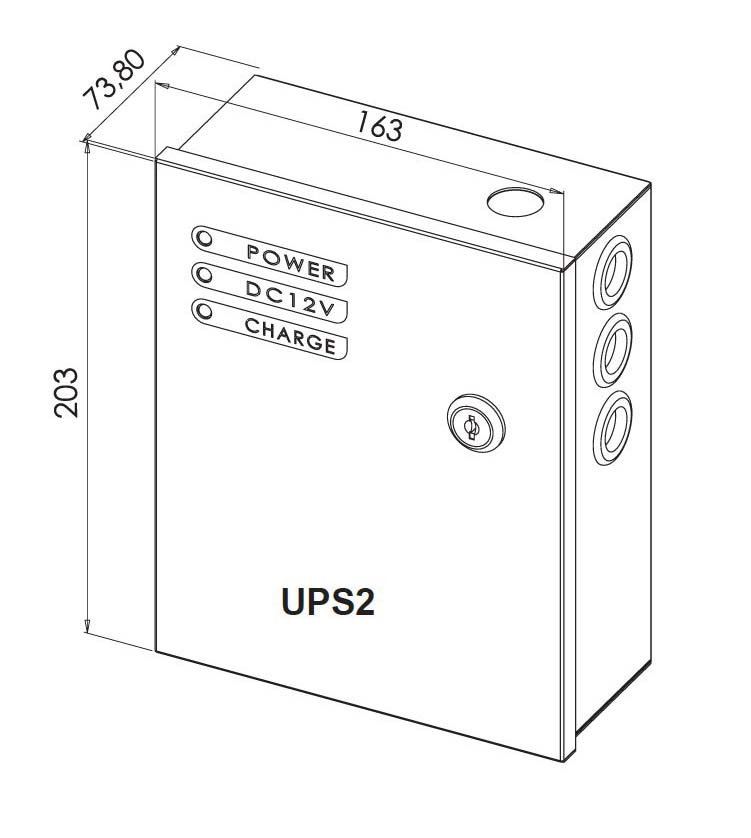 if
12V 7Ah Battery

Voltage: 12V
Capacity: 7AH
Main applications: Alarms, fire systems, emergency lighting and UPS systems
Lifetime (average battery life): 5 years
Operating temperature: -20ºC ~ 55ºC
Dimensions (mm): 151 x 65 x 95
Ca
NO Fail-Safe electric latch (S/ power, open door)

Fail-Safe (No power, open door)
Latch with fit

Measurements (mirrorless latch): 67 (C) x 20.5 (L) x 28.5 (A) mm
Voltage: 12 VDC
Current: 220 mA
Installation: Wooden or metal doors
Available in 3 types of mirror
Price shown is MIRRORLESS, only latch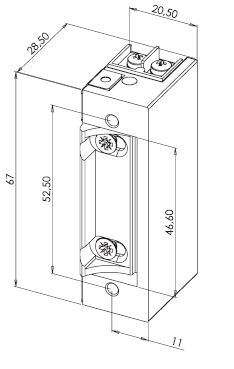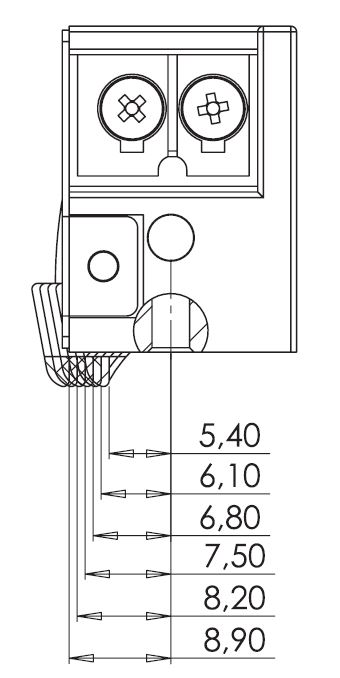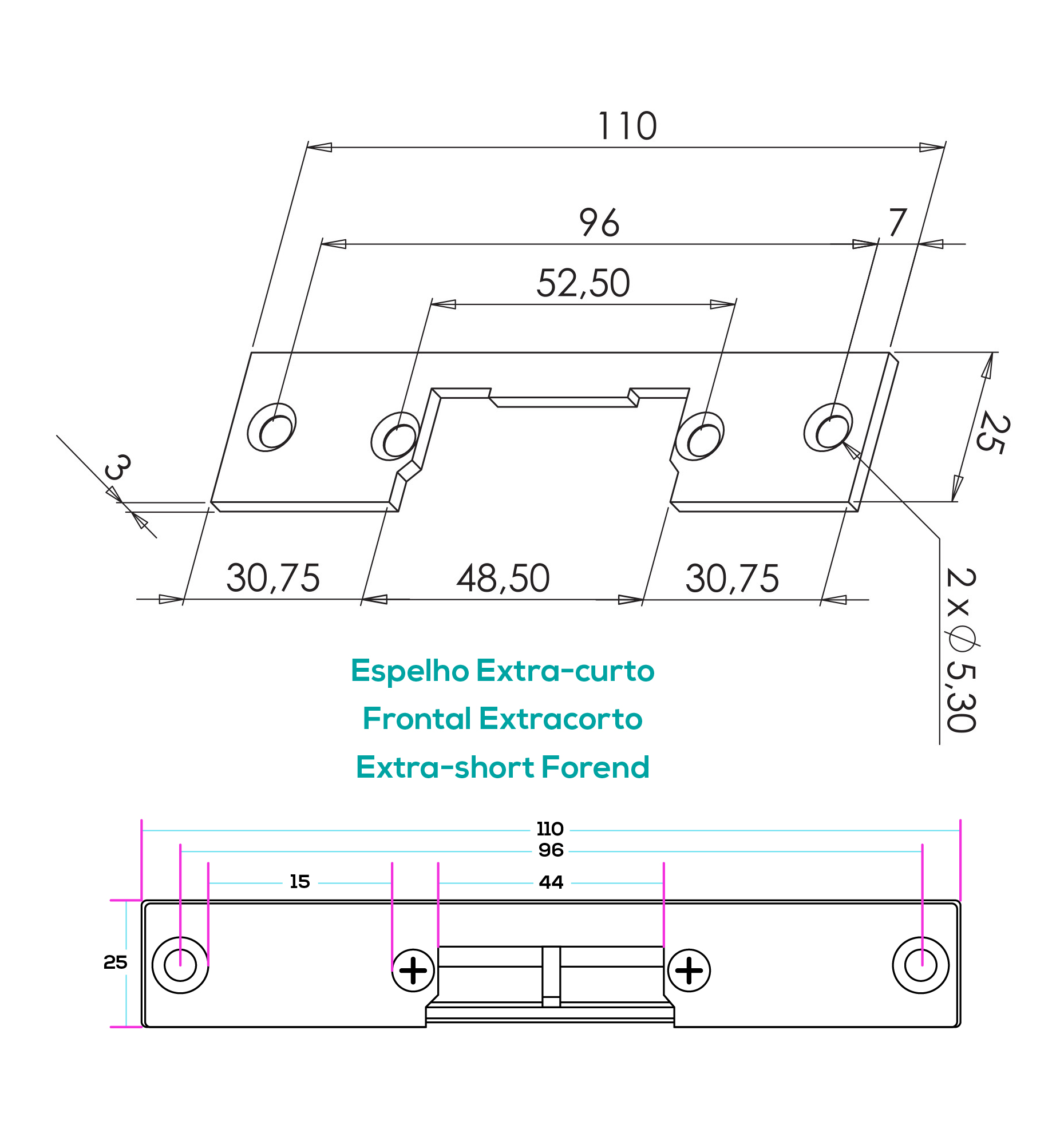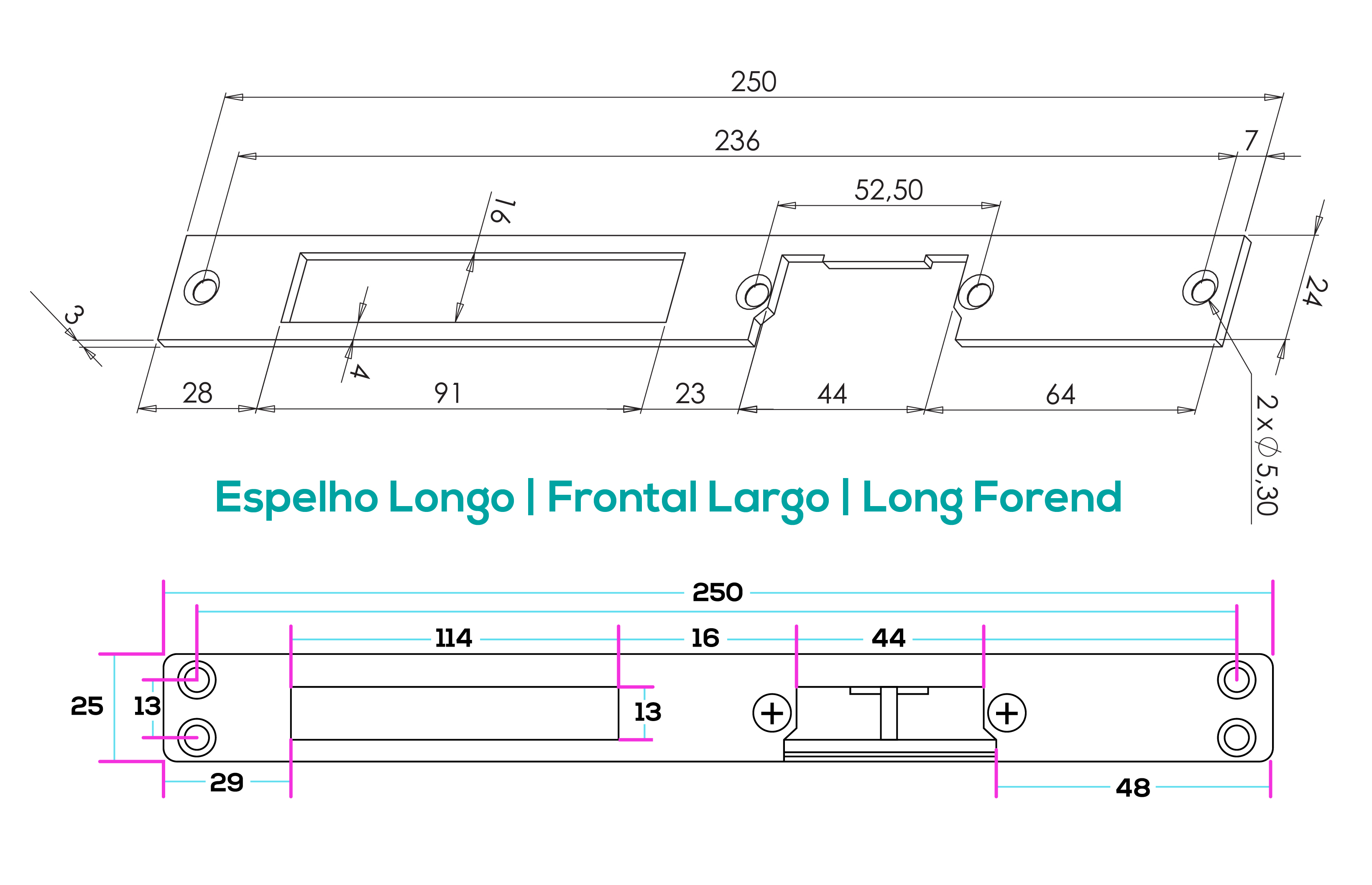 Model ABK-805
To be mounted on the wall
Casted case with stainless steel button, to be connected to the access control to open the door from the inside
Nice appearance and easy to use
Dimensions: 83x32x25(mm)
Current: 3A@36VDC Max
Output contacts: NO\COM
Tested for: 500000 cycles
Working temperature: ~ (-10 to +55)°C or (14 to 131)ºF
Working humidity: 0-95%
Weight: 0.3kg
Nr
TW-RA3 - 3m cable

Cable for connection and power of elements of the Triple W Kit's


Cable for electrical connections.

Length: 3m.






TW-0180 - Wiring set for KIT's

Cables for connection and power of elements of the Triple W Kit's


Set composed of:

3 X Cables for electrical connections with 3 meters in length each

3 X electrical connections

9 X smugglers






MIFARE tag in key chain format
Frequency: 13.56MHz, IC;

For exclusive use with our access controllers;
Operation by proximity (5 cm)
No battery required;
Size: 50x30x2 mm;
The same key can open different drivers;
Pre-wiring includes:
Connectors for easy installation;

Electrical cables connectors with 3m;
Electrical assembly of components.