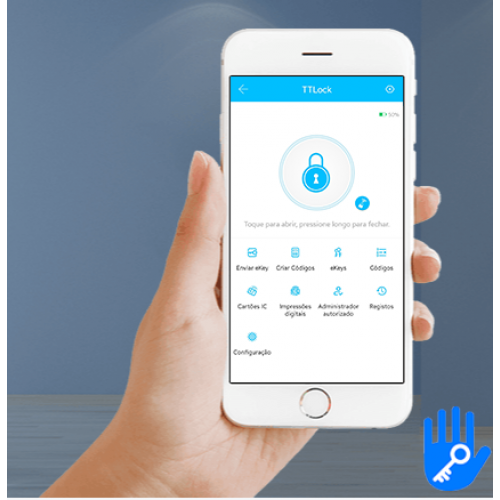 TTlock - Management of electronic locks via mobile phone
TTLock - What Is It?


TTLock is a provider of solutions for smart locks.
Designs and develops hardware and software for computers and smart locks.
The software includes mobile application, available on the platforms
The app can be found in the Apple app store, and Google Play for Android.
You can download the application and establish with TTlock a contract to provide that service by registering and providing your personal data as mobile phone and email.
It will also allow the customer to authorize the company ttlock.com access the location of its lock as well as the movements of the same, knowing when (date and time) its door was opened

The application and lock communicate via Bluetooth or remotely via TW-GATE, with various functions, such as key opening, firmware update, access to opening logs, creation of codes and cards, checking the status of batteries, etc...
The app is found worldwide in the registration language of your smartphone.
No up-to-date cost and no tuition.
The user of the software is informed that it is not owned by Triplo W and that therefore the manufacturer, which is indicated below, and the user are solely responsible for any breaks in the operation of the software.
The company that the customer hires when downloading the APP to their mobile phone or computer, is located in China with the address:
Juhua Smart Industry Park, Hangzhou, China
Customer Service: service@ttlock.com
Business: sales@ttlock.com
Phone: 400-800-1785